Trans-Rectal Ultrasound (TRUS) and Biopsy of the Prostate
The Procedure
An ultrasound probe is inserted into the rectum to take the biopsies. The procedure may be uncomfortable but should not be painful, and takes about 15 minutes.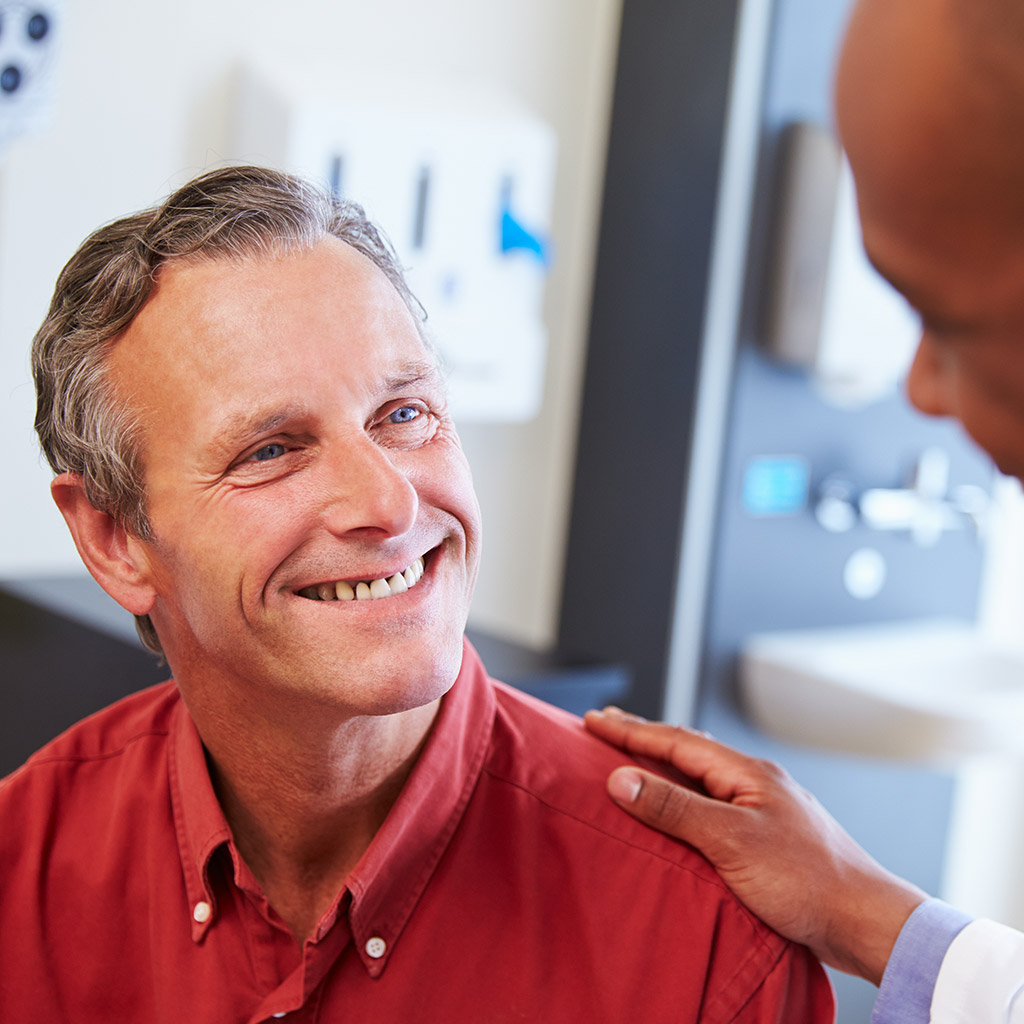 After the Procedure
Blood from the urethra (penis), rectum or in the semen may be experienced after the procedure but the risk of serious bleeding is rare. The blood seen in the semen may last up to several weeks.
Urinary blockage may occasionally occur after this procedure especially if the patient had some difficulty passing urine prior to the biopsy.
Side Effects
Severe infections requiring admission to hospital can occur as a result of this procedure but the risk is low (1-4%. You will have been given a prescription for antibiotic tablets which you should start taking the DAY BEFORE your biopsy to decrease the chance of infection. You should then continue taking them until the prescribed course is completed.
Going Home
Avoid any strenuous activities or heavy lifting for a few days after your biopsy.
Keep up a good fluid intake.
It is normal to see a small amount of blood when you pass urine for 1 – 2 weeks after the biopsy.
It is normal to experience a small amount of bleeding from your rectum or "back passage" for a few days after your biopsy.
It is normal to see some blood or brownish discolouration in your semen for some weeks after the biopsy. This is not dangerous.
If you feel unwell in any way, or have any heavy bleeding you should contact Dr Rasiah's rooms, or go to your nearest hospital Emergency Department.
Please make sure that you have made arrangements with Dr Rasiah's rooms to receive your biopsy results.